Construction Contract Administration is a unit within Procurement, Contracts and Materials Management.  This unit is responsible for construction related procurements and contracts.  These type of services include, but are not limited to: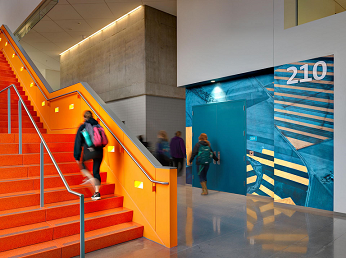 major and minor construction,
renovation,
reconstruction and repairs,
architectural,
engineering,
geotechnical,
land surveys,
moving services utilized for department moves,
floor coverings,
systems furniture,
painting,
asbestos, lead paint and other abatement, and
other services that require installation or attachment to building structures and systems.
Construction Contract Administration administers any construction related procurement that includes services that require trade labor that is subject to Bureau of Labor and Industries (BOLI) Prevailing Wage Rates (PWR).  Because of the analysis that must be conducted to determine whether a purchase is subject to BOLI PWR, Construction Contract Administration is responsible for reviewing the purchase request and making that determination. To find out whether a project is subject to BOLI PWR, email pacs@oregonstate.edu with your inquiry.  All purchases requiring the payment of PWR must route through Construction Contract Administration, regardless of dollar value.
Construction Contract Administration also administers the retainer program for consultants and construction contractors, as well as master contracts for inter-campus moves, floor covering, abatement, and other types of construction and related services.  Construction related business opportunities can be found at http://bid.oregonstate.edu
Construction Contract Administration and Capital Planning and Development partner on many small and large capital projects for the University.  They collaborate by working together to plan and develop the procurements and execute and administer the contracts.
Contact Us
Additional Information
How To Join the Retainer Contract Pool  (Note: We only accept electronic submissions).
For Contractors (PDF)     For Consultants (PDF) 
Standard Terms and Conditions for Construction Contracts (PDF)
General Information for Vendors