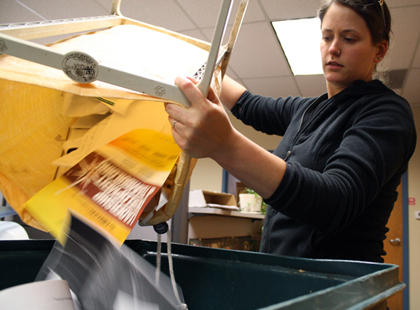 Use the links below to learn more about the services offered by Campus Recycling.
Additional details about services can also be found on our FAQ page.
2015 Department Survey Results

Thank you to our customers who completed a departmental staff satisfaction survey in February and March of 2015. We appreciate your feedback and are taking it into account to set goals for the future. See a summary of the survey results and the changes we plan to make.
Our next staff survey will be in fall of 2017.